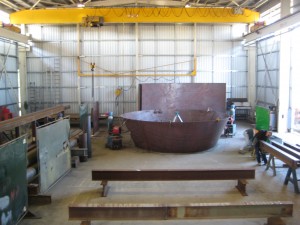 CQ Steel Industries Pty Ltd is a privately owned Australian steel fabrication company. Our core business is providing custom designed fabricated steel product to various sectors such as Power generators, Food Processors, Mining, and Construction.   
We are based in the industrial suburb of Parkhurst just north of Rockhampton. Our purpose-build facility includes a fabrication workshop, Fitting and machining shop, Abrasive blasting and painting facility, offices and laydown yard suitable for completing any manufacturing or construction project.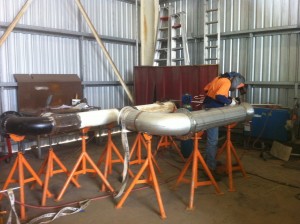 Our goal is to provide a service that exceeds our customers expectations and establishes long term relationships, this in-turn securing the future of the business. We are customer focused and passionate about what we do. Customer satisfaction is our first priority.
CQ Steel Industries operates with a Quality Assurance system that satisfies our client's requirements and conforms to all Australian standards for fabricated steel and structural work.
Contact us today
Phone 07 49363864 Email: steel@cqsteel.com.au